Favorite Subscription Box Services: a KidsOutAndAbout review
Gift Giving Made Easy
Subscriptions aren't just for magazines anymore. Hundreds of companies offer subscription services for everything from baby toys to young adult books to kids crafts to family snacks, packages that arrive on a monthly or quarterly basis. The convenience of giving a subscription as a gift is effortless. Check out once and you're covered for Christmas, birthdays, and every gift-giving event in between for the special kids or family in your life.
How to Afford
Each of these services is around $25 or less per month, which, over the course of the year, adds up. If $300 is more than you had planned to spend, here are a few creative ways to use the subscription:
Share the idea!

All the aunts and uncles could go in on a subscription together for the little one. Then you all get the relief of knowing that you don't have to make a last minute Target run the hours before little Janie's birthday party next year.
Include everyone!

Give a subscription for the whole family. All of these subscription services come with a box full of goodies. Why can't the kids share the crafts, the books, the toys? A subscription for monthly snacks or cookies offers enough for the whole family to share.
Stock up!

Purchase the subscription for yourself to maintain an inventory of gifts you can grab at the last minute. For example, a year with Green Kid Crafts means 12 boxes stocked in your closet of presents appropriate for ages 3 – 10. Your child gets invited to a birthday party next weekend? Just grab a box from your stash and your shopping is done.
Subscription Boxes for Every Age 

Little Pnuts – littlepnuts.com
Ages: Choose from three programs: Infant 0-12 Months, Toddler 1-3 Years or Preschool 3-6 Years
Cost: $25/mo, multiple payment options
Their Story: A toy subscription service hand curating Special Deliveries of eco-friendly, sustainable, natural & organic toys, to arrive on your Little Pnuts doorstep!
Our Experience: As the second child, my son lives off of hand-me-downs. And being that we had a girl first, he's relegated to playing with a lot of dolls and pink, frilly items. I was stoked to be able to offer him some new toys, just for him. As an educator, I was really impressed with the thoughtfulness of the choices. Items that stack, stick, roll, and make natural sounds (crinkles and rattles vs tinny, plastic music) shows that this company understands developmental stages. And because each box contains 3-5 toys quarterly, you can spread them out throughout the year by pulling out one new toy per month (can you tell I get bored easily?)
Options: Also choose individual Travel Boxes, easy to carry and made to fit on the airplane tray table. Travel Boxes contain games, books, cards and creative activities.
The Crafty Kid Box - craftykidbox.com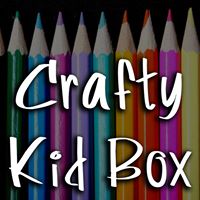 Ages:  3 - 13
Cost: $30 month-to-month/$260 for 12 months
Their Story: Crafting may sound great, but then you have to remember to stop on the way home from work, or between after school programs, to buy the supplies.  Then you have to store all the leftovers you didn't use, or are forced to throw them out! Crafty Kid strives to take all that hassle out of it, and allow you to simply enjoy the time having fun with your kids.
Our Experience: My daughter anxiously dug into her craft box from The Crafty Kid. There were supplies and directions for four different activities inside (more than most subscription craft boxes, I might add). One was a task I had seen on Pinterest but I had never tried with my daughter because I had deemed it too simple. (Those who know me know I go out of my way to overcomplicate everything in my life.) It had two supplies: gumdrops and toothpicks. The directions were simple: Stick them together and build something. I was not surprised that my four-year-old was most interested in trying the craft that involved candy. I was surprised, however, at how engaged she became in such a seemingly simple activity. It took us awhile to get around to the other activities in our Crafty Kid box; she remains completely absorbed in the task I had always shrugged off as being too simple.
This is the beauty of a subscription service; it gives you an opportunity to try something you might not have considered previously.
Options: Tailor your subscription price by choosing your box based on how many crafty kids you're entertaining.
Green Kid Crafts - greenkidcrafts.com
Ages:  3 - 10
Cost: $17.95 - $19.95/month depending on option purchased
Their Story: Green Kid designs and delivers hands-on, award winning, and eco-friendly Discovery Boxes, Creativity Kits, and STEM Science Kits (science, technology, engineering, and mathematics) designed by experts to build confidence, flex creativity, and make kids smarter. 
Our Experience: Crafts are great but crafts that are useless or waste materials are the bane of my existence. The beauty of Green Kid Crafts is that each activity in the box is meaningful and educational, as well as fun to create with your child. The Mad Scientist kit included a magnet wand that attracted pieces of pipe cleaners to create hair and eyebrows. The accompanying activity card suggested other ways to discuss magnetism with kids, so my three-year-old and I went around the house testing out items to determine if they were magnetic. Yes, that's right. At age 3, my daughter can explain to you that metallic objects are magnetic.
I intend to sign up for the annual subscription, then sock away the boxes to be ready for any gift-giving occasion. These activities really do fit a broad range of ages, so I'm set no matter who sends us a birthday invitation.
Options: Also choose from individual Discovery Boxes focusing themes like Kitchen Science, Dinosaurs, Green Energy, and World Music. It's the present parents actually want you to bring to their kids' party!
Uppercase - uppercasebox.com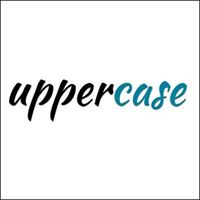 Ages: Teens
Cost: $29/month
Their Story: A hand-selected young adult book & quirky bookish item, delivered monthly. Their young adult book expert has been blogging about teen books for 3 years and personally reads and recommends every Uppercase Box book. After you finish reading, access an exclusive member-only area with interactive video content and places to gush with other readers.
Our Experience: In searching for subscription services for tweens and teens, I was appalled to find that the vast majority is for beauty products. While I don't condemn lipstick and perfume (it should be illegal for me to leave the house without make up) why do we assume this is the ONLY area of interest for our growing girls? Thank goodness I found Uppercase. There is absolutely no greater gift you can offer a young adult than the gift of literature. You're already getting warm and tingly thinking about it, aren't you?
Walmart Beauty Box - beautybox.walmart.com

Ages: Appropriate for teens and adult women
Cost: $5 per box, every 3 months
Their Story: Each box is hand-selected with products that fit your life-stage and are seasonally relevant. Get a new box for every season (Spring, Summer, Fall and Winter). Get a new box every three months. You'll only ever be charged for shipping, which occurs when your box is sent to you. 
Our Experience: I got way more than $5 worth of products in my first box. I assumed it would all be small sample sizes but instead I received a full size deodorant and a full size lipstick. That right there was worth $5 but the box also included Moroccan hair oil, a small bottle of nail polish, and samples of perfume and face wash. $20 for the whole year means I will be signing up my friends left and right and covering myself for a year of gift-giving.
Options: Baby boxes are in development
Love with Food - lovewithfood.com

Ages: Families
Cost: Get your first box free. Click here.
$10/month for Tasting Box; $17/month for Deluxe Box; $25/month for Gluten Free Box
Their Story: Love With Food helps you discover new organic or all-natural snacks delivered to your door every month. Every month, Love With Food members will receive a curated box of unique, hard-to-find, tasty snacks, which varies based on seasonal themes. For every box sold, they donate a meal to several food banks such as the Feeding America Network and Share Our Strength - No Kid Hungry. 
Our Experience: Each trip to the grocery store, I allow myself to pick out one item I've never tried before. If you know a family with similarly adventurous tastes, LoveWithFood is an exciting option. Some of the items were familiar like Tortilla Chips by Way Better Snacks; others were quite exotic like Roasted Hemp Seeds by Ziggy Marley. This was one of the most affordable subscription boxes I found and certainly the added benefit of donating a meal to a hungry child makes the price tag even more reasonable.
Hello Fresh - hellofresh.com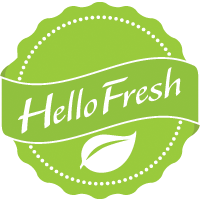 Ages: Families
Cost: $59 - $129 depending on option and family size
Their Story: Each week their chefs create exciting and new recipes, and you choose which meals you'd like on your menu for that week.
Our Experience: Not a traditional subscription box for gift-giving, but a service we loved! Read our full review here.
Is there anything more exciting than receiving a package in the mail? Kids especially will anticipate the arrival of their next box with bubbles in their tummy, oozing with excitement. Picture their joy at opening that mysterious package and discovering the wonders inside – yeah, you did that.