Biscotti and Kate Mack Specialty Girls' Clothing, Spring 2015 line: a KidsOutAndAbout review
Biscotti and Kate Mack Specialty Girls' Clothing: a KidsOutAndAbout review
by Kathleen McCormack

Darn you, Kate Mack & Biscotti. Darn you to heck. 
One of the perks of working for a national parenting publication is the opportunity to try out new kids' products. But when Girls Specialty Clothing Designers Kate Mack & Biscotti send samples to KidsOutAndAbout, I have to brace myself.
Here's why:
1. Getting through the store while my daughter is wearing one of their dresses takes twice as long. Every person has to stop us to gasp and comment on her darling, adorable outfit. One of the moms at preschool will greet us with, "You're wearing my favorite coat!" when Marne arrives in her Outerwear Essentials Polar Coat by Kate Mack. Perhaps I should start carrying their business cards with me, so I don't have to continually tell folks, "It's Kate Mack & Biscotti."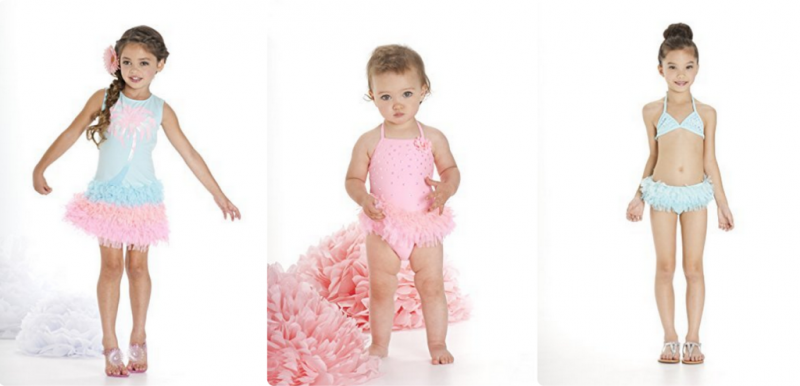 2. I have to hide their dresses from my daughter so she doesn't request to wear them every day. Earnest was an understatement for my daughter's excitement to try on the recent A Rose is a Rose by Biscotti dress we received (shown in the banner at the top). But I held off; a dress this special should be worn with care, right? Who wants to be taking their kids' clothes to the dry cleaner every week? Imagine how surprised I was to find that the dress could be washed in a mesh bag at home. *Sigh* "Yes, dear, you can wear your pink,  'floofy' dress for the fourth day in a row."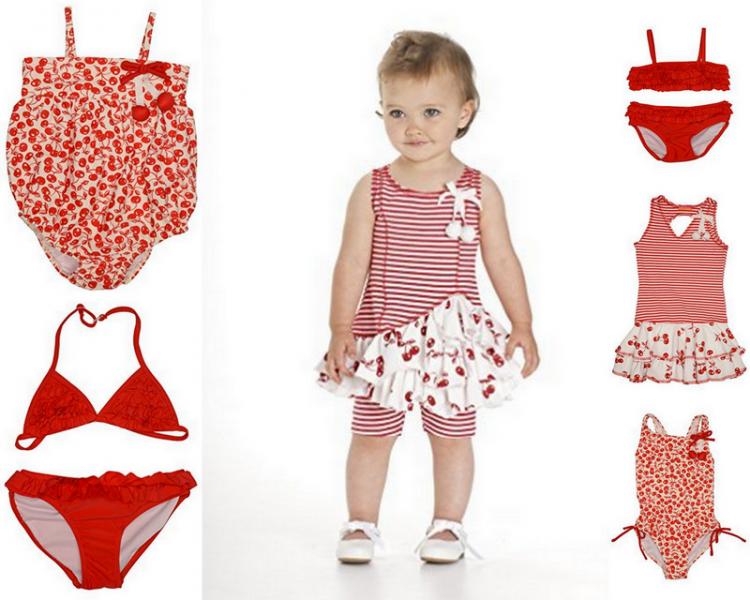 3. I'm not fond of feeling jealous of my four-year-old. Why, oh, why don't these outfits come in adult sizes?! Kate Mack and Biscotti designs hit that perfect balance between girlish innocence and stylish sophistication. Little girls should dress like little girls, but they don't have to be decked out in pink and bows. I just crumble for that navy blue and white striped sailor pattern. Or that drop waist cherry number?! What I wouldn't give to be a size 4T again.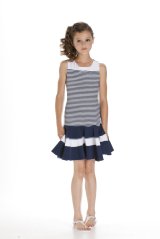 In case the lighthearted tone of this review was not apparent, I'll clarify that, with all seriousness, a piece from the Kate Mack & Biscotti Clothing line is really something special! 
Pro tip: Order one size up. I found the sizes to run just a bit on the small side.
Looking for an excuse to procrastinate from that sales report or the unfolded laundry? Check the Biscotti and Kate Mack site to see everything they offer, including bathing suits, rompers, and sales!
Read our review of their fall line here.
Shop online here: biscottiandkatemack.com
---
© 2015, KidsOutAndAbout.com
Kathleen McCormack is the managing editor of KidsOutAndAbout.com and lives in the Rochester, NY area with her two young kids, her obsession with Pinterest, and one very frugal husband.